This venison backstrap recipe sets itself apart from many others by creating a tasty, charred exterior out of whole spices (cinnamon, star anise, juniper, peppercorns, and clove). The char creates both a beautiful contrast and a nutty, fall flavor. By simply burning (or baking) these whole spices and then blending them into coffee-like consistency, you're set with a homemade rub that cannot be beaten. Serve your juicy and charred venison steak with a kale salad and you'll be serving up a fall dish that's sure to impress.
In the video, Michael Hunter teaches the techniques needed to make the special spice ash rub, sear your venison steak restaurant-style, and make a homemade dressing.
Serves:2
Prep time: 20 minutes
Cook time: 20-30 minutes
Spice Ash Rub:
4 cinnamon sticks
2 tablespoons clove
1/4 cup star anise
2 tablespoons juniper
2 tablespoons black peppercorns
Venison:
Steak seasoning
Spice ash rub
Salt and pepper to taste
Garlic
Rosemary
Butter and oil for sautéing
Black Kale Salad:
2 cups chopped black kale
3-4 heirloom tomatoes chopped
1 green onion sliced
1 radish thinly sliced
3 tablespoons olive oil
1 tablespoon red wine vinegar
1 tablespoon Dijon mustard
Salt and pepper to taste
Directions: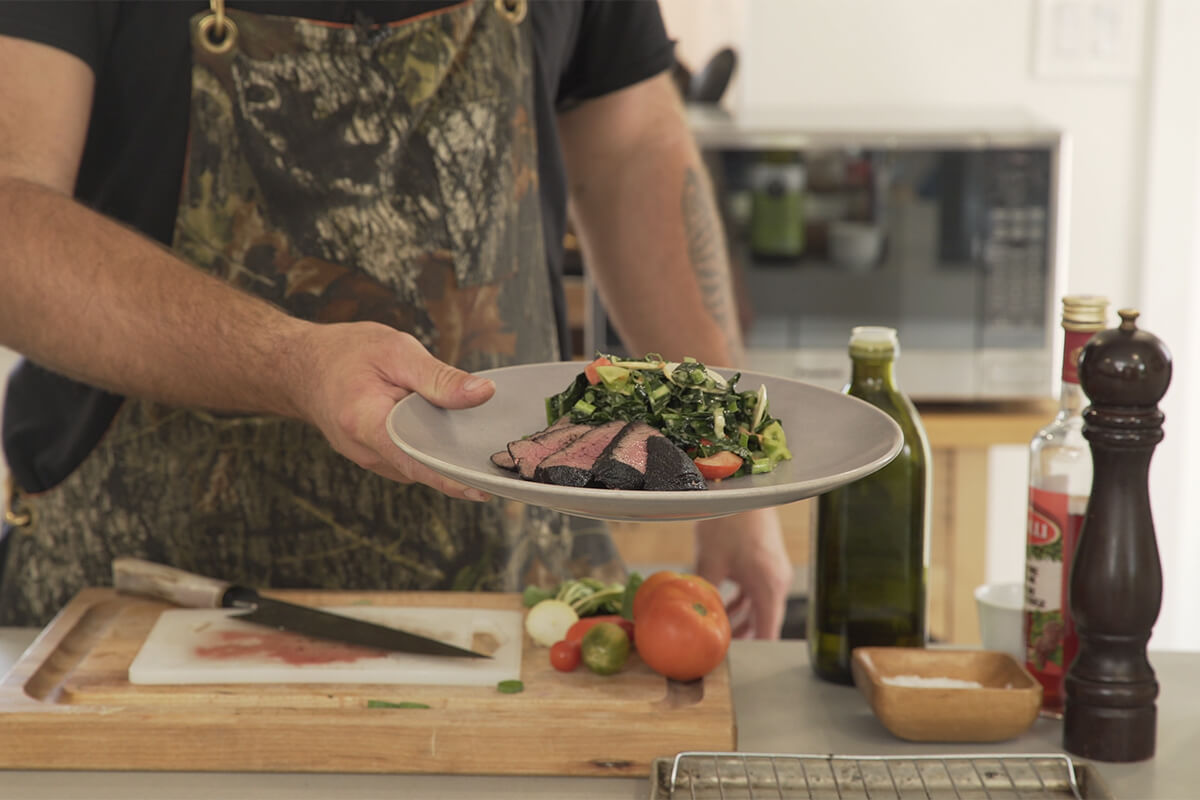 About the Author: Michael Hunter
Michael Hunter is a Canadian-born professionally-trained chef, co-owner of Antler Kitchen & Bar, a hunter, forager, husband, and father. Hunter began cooking at the early age of thirteen and fell in love with food and the restaurant industry. Growing up on a horse farm, Hunter has a natural connection to nature. An honours graduate of the Humber College Apprenticeship Chef Program obtaining his Red Seal, he has worked for some of Canada's top chefs and kitchens. In 2015, Hunter and Jody Shapiro opened the restaurant Antler Kitchen & Bar to great acclaim. Since then, Hunter has been invited to cook at culinary festivals around the world including the United States, United Arab Emirates, Australia, Russia, and Brazil. He lives in Toronto, Canada.
To learn more about Michael Hunter or to get your copy of "The Hunter Chef Cookbook," visit: thehunterchef.com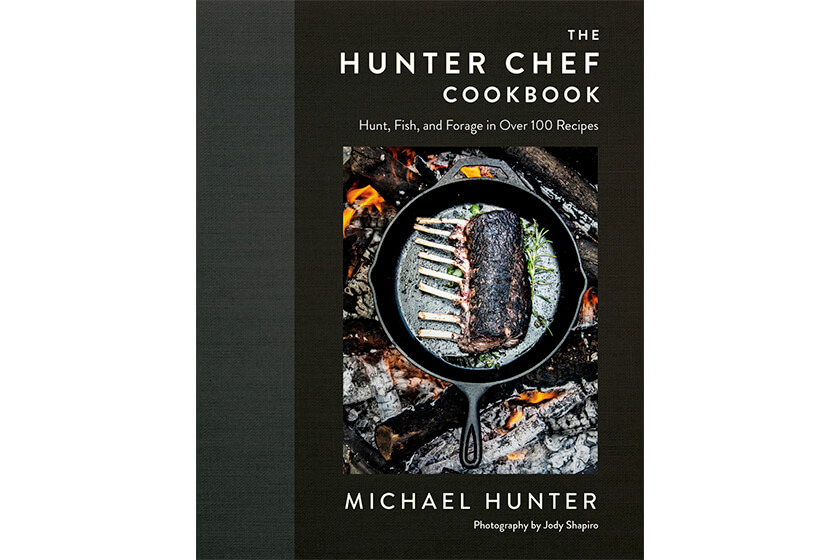 Read The Next Article: Venison Bolognese with Tagliatelle Pasta Recipe
Click here to view original web page at www.northamericanwhitetail.com